The most important achievements and indicators
Help and support
various Gifts of MyIrancell
Easy pay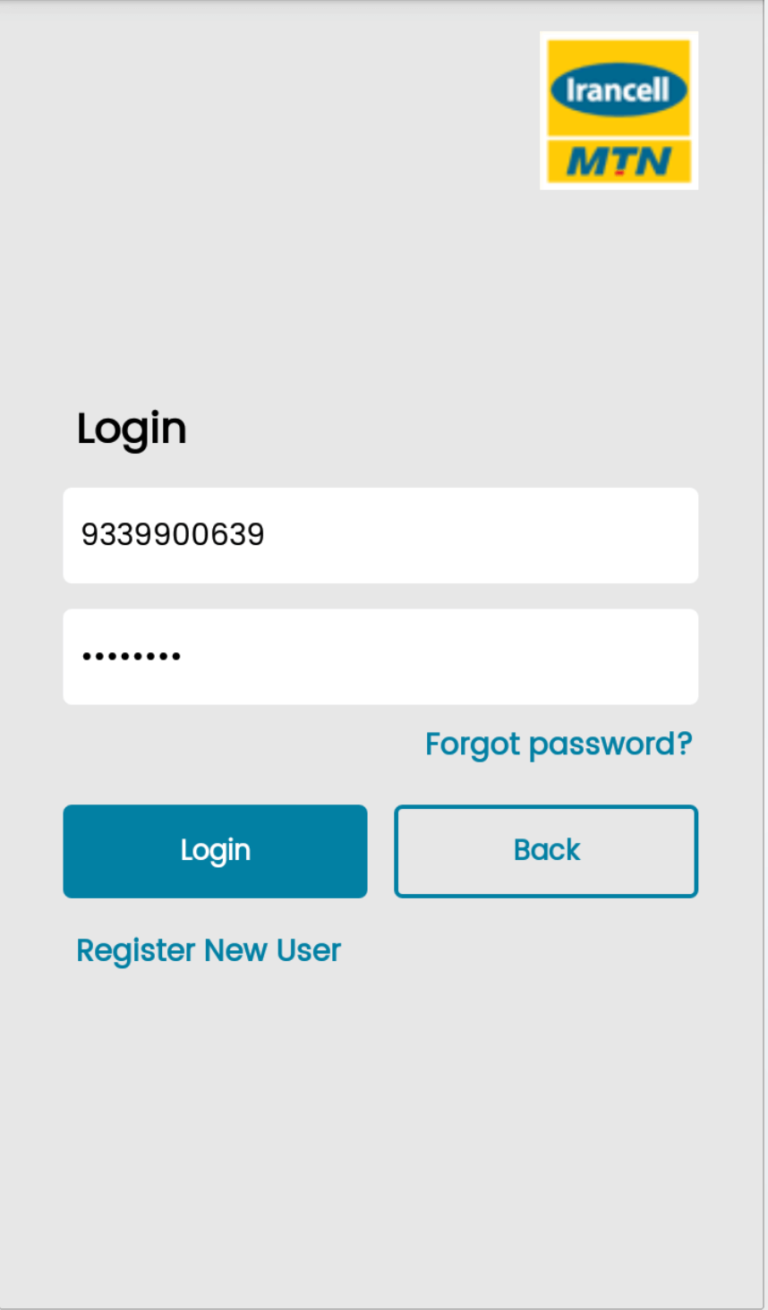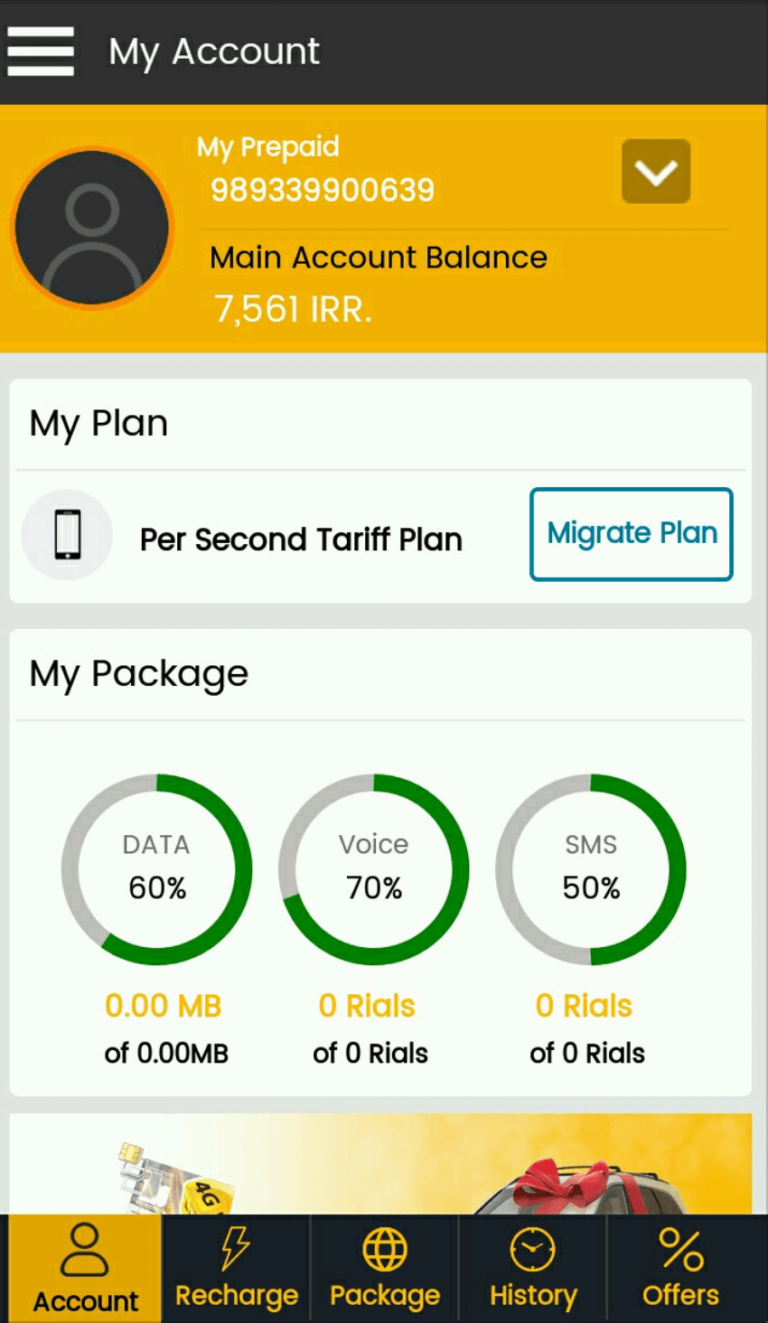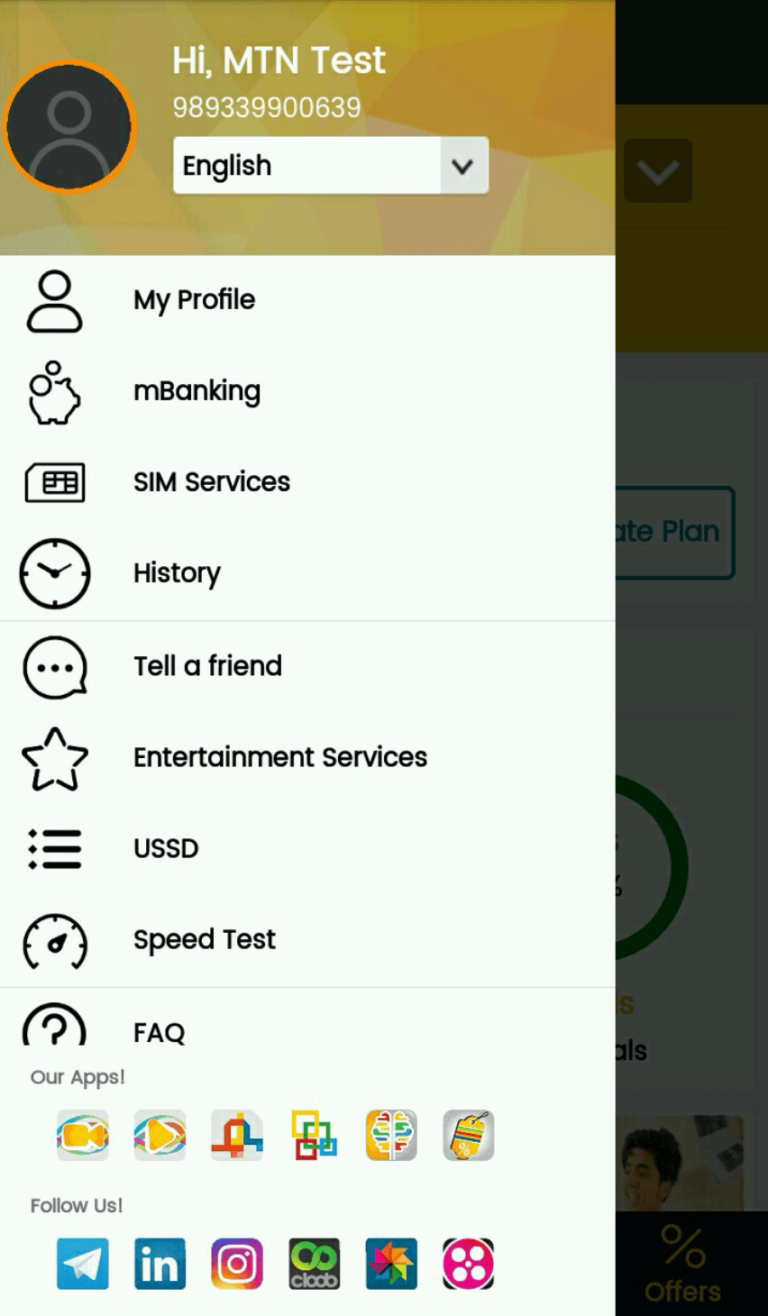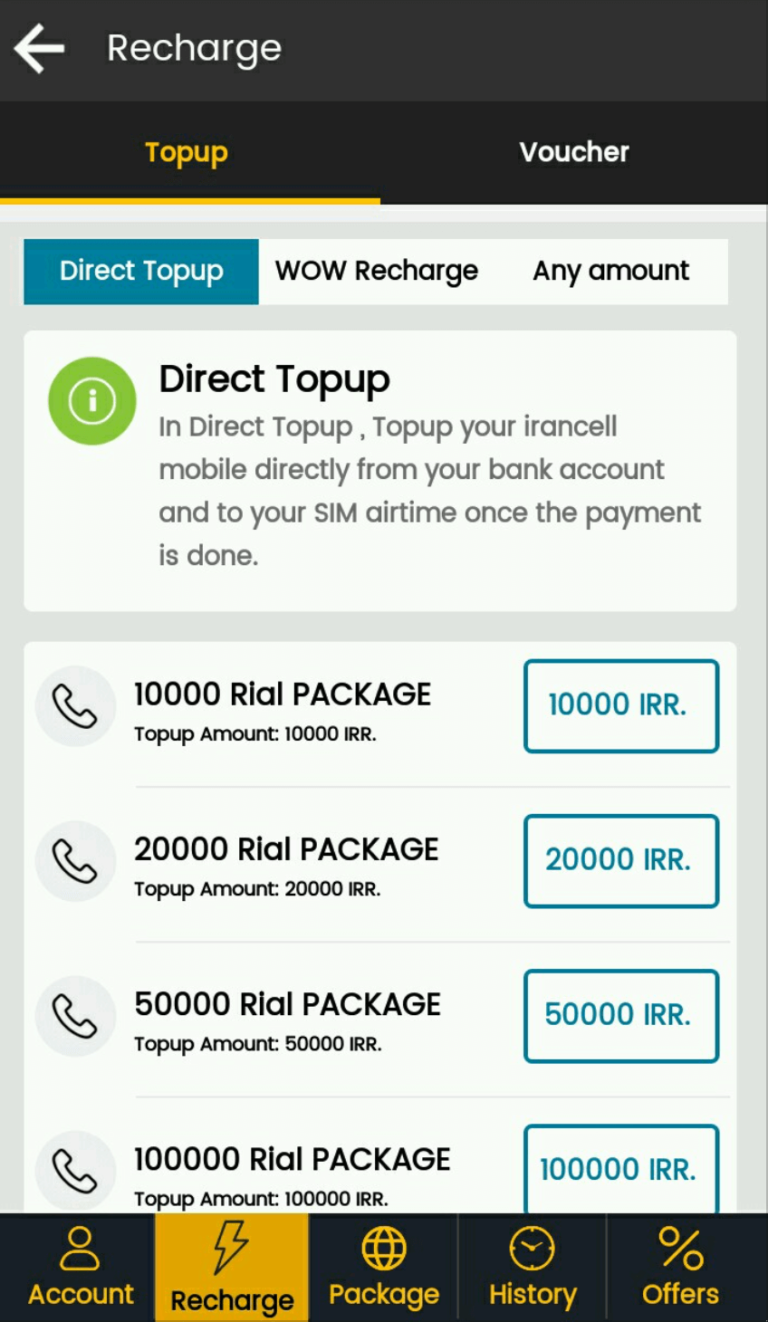 Surprising Shake
Purchase and Payment
Account Management in MyIrancell
in Safari explorer my.irancell.ir Enter
After being redirected to the page, choose

in the lower bar
Click on "Add to Home Screen".
Choose "Add" button.
MyIrancell icon has been added to your apps screen now. Click on it to open the app
Purchase and Payment

Buy data and voice packages
Buy various fixed and mobile modems
Create and purchase shared packages and share out data with your friends and family members
Give data packages as a gift to others
recharge, use WOW service and pay your bills through bank gateways
Pay safely and easily for your charges using AP Wallet (without any need to use OTP second passwords)

MTN Irancell Account Management

View your account information: remaining usage allowance, current balance, balance due, usage charges, payable amount
View the remainder of your data package
Data package auto-renewal in case your data traffic ends/expires
Add and manage multiple Irancell accounts or mobile and TD-LTE modems
Manage shared accounts (activation, purchase, adding or removing users)
Request to switch from prepaid to postpaid SIM card (with personalized prices)
Request to upgrade your 3G SIM card to 4G
Manage your TD-LTE user account
View and activate incentive programs based on your usage pattern in Offers section
Manage how you receive system messages (about the remainder of your data packages, etc.)
View your active value added services and unsubscribe from them if you want
View the history of the last 15 usage details, buy data packages and refill your account
Edit your profile information (email, address, etc.)

Special Services

Snapp
Snapp Food (Food Delivery)
Snapp Market (Supermarket Delivery)
Irancell Pishvaaz (RBT)
Pezeshket (Online Medical Services)
Bank Credit
BimeBazar (Online Insurance Service)
Dana (E-Learning Platform)
BaziGooshi (Online Games and Entertainment)
Lenz (TV Live Streaming)

Help and support

Make an appointment for going to one of MTN Irancell service centers
Register and follow up complaints
Log and search for CRA complaints, and review them
Contact our call center
Frequently Asked Questions
Easy access to MTN Irancell social media

 

MyIrancell Gifts

Free Gift Data for Sign-Up to MyIrancell:

If you have not yet used MyIrancell super application, grab this opportunity and sign up to the app to enjoy 10 GB (valid for 3 days) instead of 1 GB. To activate the gift, simply visit MyIrancell app home page. This offer is special for android users.  If you are an iOS user, sign up to PWA version to enjoy 50 GB free data, valid for the same day.

Free Data by Inviting Your Friends:

Invite your android users' friends to sign up to MyIrancell. Once each invitee signs up to the app, s/he will get 10 GB (with 3 days validity) and you will also be granted 1 GB. Please note that if you invite an iOS user to sign up to the PWA version, you both will receive 50 GB free data, valid for the same day.

How to Install MyIrancell App on iPhone (PWA Version)

Enter my.irancell.ir in Safari explorer

After being redirected to the page, choose   in the lower bar

Click on "Add to Home Screen".

Choose "Add" button.

MyIrancell icon has been added to your apps screen now. Click on it to open the app

Question and answer

Can I find MyIrancell in Sib App or Cafe Bazaar?

Yes. Just search My Irancell in these platforms and you can find and download it.

How can I log in to MyIrancell app?

To log in, you can use the OTP which you will receive through your submitted mobile number or email address. TD-LTE users can also submit their mobile phone number to get this OTP. In any case, if you set an Irancell password, you can always use this password to log in to MyIrancell app.

For logging in to MyIrancell app, should I necessarily be using the associated Irancell SIM card in my handheld device?

No. Your SIM card could be in any device. For logging in to MyIrancell, you just need to enter your Irancell number or password in the related field.

Can I view the remainder amount of my balance and data package in MyIrancell app?

Yes. By entering MyIrancell's main page, the remaining amount of all your data packages, your prepaid balance or your postpaid due amount will be visible and you can know about the details of your SIM card usages.

Can I purchase data packages using MyIrancell app?

Yes you can. Open MyIrancell and in the main page, tap on "Buy Data Package". Now you can see the available data packages with their specific price, usage allowance and expiry date and then choose your desired one from among them. The cost of purchasing data packages will be debited from your prepaid SIM card balance or included in your postpaid SIM card bill.

Is there any way for me to submit my requests, suggestions or complaints through MyIrancell?

Yes. Please go to "Contact Us" section and there you can put any requests, suggestions or complaints you may have!

Can I access to my itemized bill in MyIrancell?

Yes you can. Postpaid subscribers can go to the bottom of main page, tap on "Bill View" and then choose "Download Bill/itemized bill". And our prepaid subscribers can tap on "Detailed Usage" at the bottom of MyIrancell's main page.

Which languages are supported for MyIrancell's user interface?

You can use MyIrancell in Persian and English.