Since the website is one of our main communication channels with our subscribers, we have implemented a toolbar for the highly-visited pages so that people with special disabilities also be able to communicate with us using this channel.
Introduction
This toolbar enables you to change the page in a way that it can be easier for you to connect with; you can change the pages' text size, color or font, making it easier to be read or have the text read for you in form of a voice file.

How to buy and use
To make your desired changes in the page, follow these steps:
1. Click on your keyboard's shift key three times to activate the empowerment toolbar.
2. Click on the icon displayed on the top left side of the page.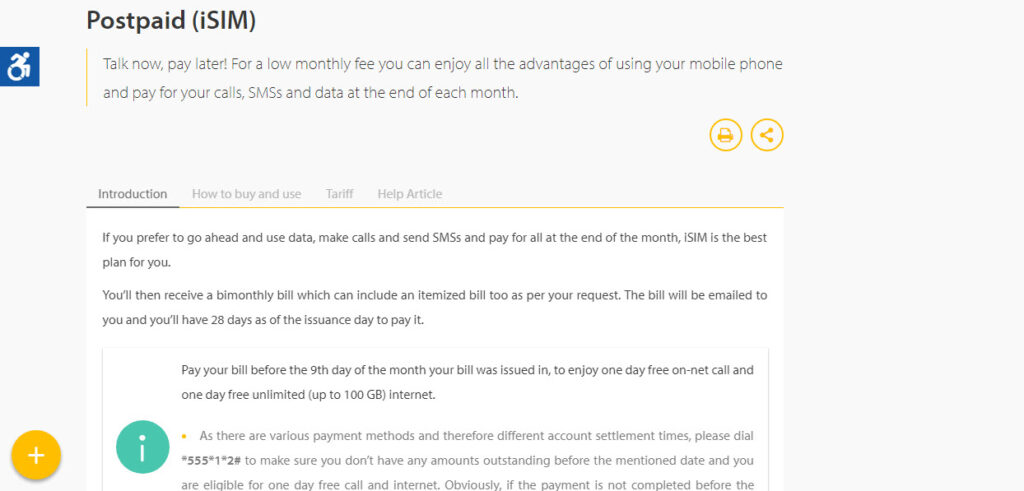 3. A list of possible changes on the page will be displayed. The changes include:
Increasing/ decreasing the font size
Zooming in/ out
Increasing the space between the words/ lines
Increasing the page contrast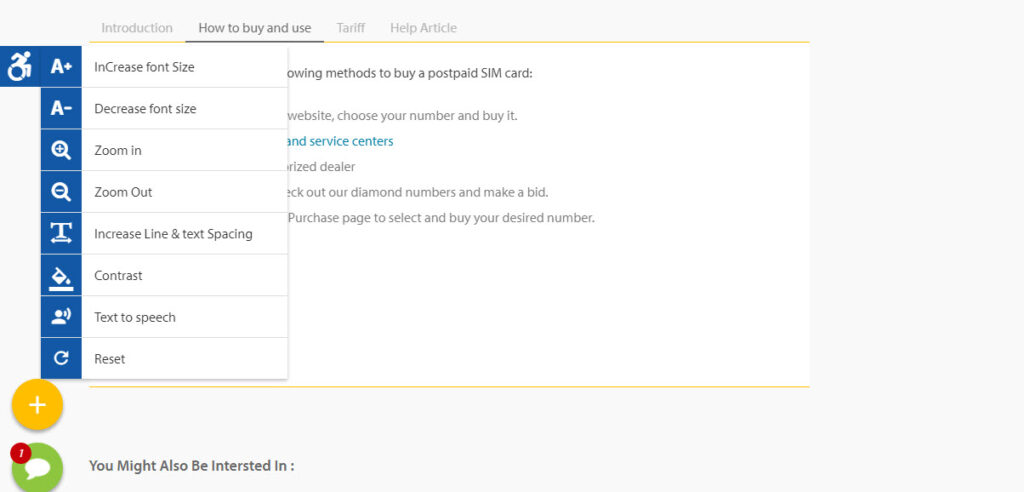 Playing the page content in form of a voice file